Dassault Rafale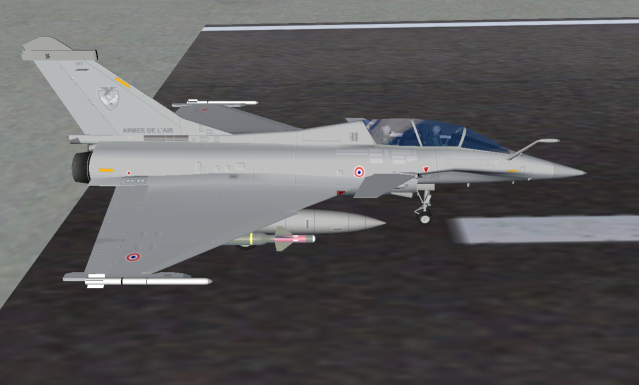 The Dassault Rafale is a French 4.5 gen fighter aircraft, in service with both the French Air Force and French Navy, with a contract heading for signing for India, with others, including Brazil, interested in the design (a possible sale to Libya fell through with the 2011 civil war).
Developed in the 1980s after Dassault pulled out of the European Fighter Aircraft project (that produced the Typhoon) after fundamental disagreements over design, the aircraft entered service in 2000.
Since then it has seen service in Afghanistan and Libya, with Rafales first over the country during the latter war.
There are three distinct variants in French service:
Rafale C: Single-seat Air Force version
Rafale B: Two-seater Air Force version, which forms the majority of those in service. Pictured above
Rafale M: Single-seat Navy version, capable of operating off CATOBAR aircraft carriers, such as Charles de Gaulle.
The type can employ a wide variety of weapons, in fact more than the Typhoon, including anti-shipping missiles and the ASMP stand-off nuclear-tipped cruise missile. However, it currently lack a helmet-mounted-sight system.
page revision: 0, last edited: 04 Mar 2012 15:55