Fighter Ops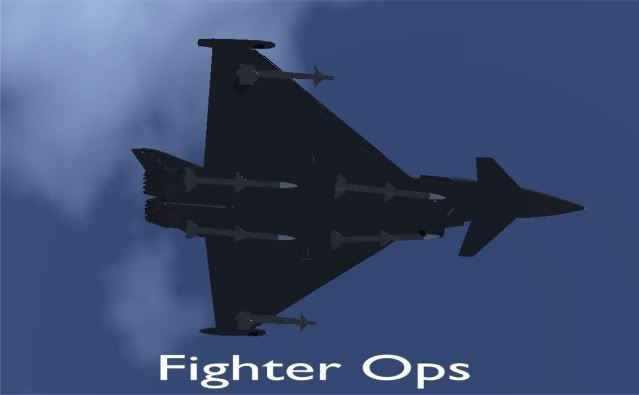 Fighter Ops is intended to be a high-action naval aviation sim with strong stylistic influences from Top Gun, Area 88 and Chris' Roberts Wing Commander games.
The first part, FE@R, involves a squadron of RAF Typhoons as they are sent to the Middle East to tackle a major crisis.
Characters
Wing Commander Ali Hussein, MBE
A 20-year veteran of the Royal Air Force, with experience in Jaguars, Tornado F3s and Typhoons. The Commanding Officer of the Royal Air Force's 11 Squadron, he leads a unit prepared to deploy on short notice to anywhere in the world.
Flight Lieutenant Tracey "Essex" Novak
A young, keen Typhoon pilot, Novak is a determined officer who works hard and plays hard. She's also the Squadron Intelligence Officer.
Her Royal Highness Flying Officer Noshin "Posh" bin Sultan Al Qasimi
A Princess from the United Arab Emirates, flying on exchange from her nation's air force, Posh finds herself and her country thrust into war.
Major/Squadron Leader Josh "Marco" Cooley
An American exchange pilot, Josh is a highly skilled pilot, but even his skills are about to be tested to the limit.
The story so far
Part One: FE@R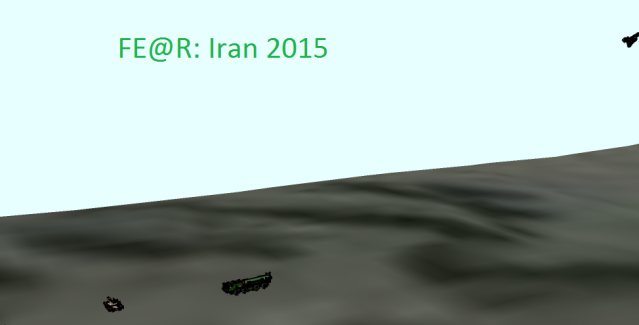 Episode 1: Exercise Belgium
In the Arabian Sea, an Iranian missile boat is sunk by torpedoes from an Israeli submarine that proceeds to launch cruise missiles, part of an operation to attack Iranian nuclear facilities.
Unaware of this situation, four RAF Typhoons head towards the Belgian coast for a night attack exercise. Despite hitting a fighter trap, the exercise is going well until they are recalled back to base (RAF Coningsby) after news of the attack emerges. They are to prepare for deployment to the Middle East.
During the discussion on Iran's forces, word reaches them that two RAF Police have been attacked at the base's front entrance - with one killed.
Episode 2: Sakartvelo on my Mind
Currently in progress
Episode 3: Gallic Flare
Episode 4: The 13 Phantoms of Scooby Two
Episode 5: Hallo Mullah, Hallo Fateh
Episode 6: Serious SAM
Part Two: The Seven-Eleven War
Supporting material
Eurofighter Typhoon
Fighter Ops Terminology
F-16 Fighting Falcon
Iranian Order of Battle
MiG-29 Fulcrum
Ranks of the Royal Air Force
Su-24 Fencer
Su-57 PAK FA Fenric
Behind the scenes
FE@R stands for "Force Element at Readiness", a British military term for a unit ready to deploy at short notice.
page revision: 4, last edited: 04 Feb 2012 12:38